Every time you need a little pick me up, a cute gift, a card or anything fun for your best friends, where do you go to?
I always go to the Hallmark store. I love their cards, as they always seem to know just what to say and they have cards for just about EVERYTHING. I just stood in the store one day and looked at all the different sections. They even had really funny ones about Menopause, that I bought my Mom, she loved it!
Hallmark has created a Back to School Confidence list!!
Hallmark's Back to School Confidence Checklist:
Let them hold onto your words. Kids often get embarrassed when parents say "I love you" in front of their friends. Think about sticking a card in their backpack or inside a textbook, so they can find it later and hold onto it all day.

Surprise your child with a lunchtime delight. Fruits and veggies will help a kid be physically fit, but don't forget about a child's emotional wellness. The unexpected "I love you" or "good luck" will let your child know you're by their side, even after they get on the school bus.

Story time is an opportunity to develop reading skills, but it's also a time for parents and kids to bond. If work keeps you from being home after school or an evening activity causes you to miss bedtime, Hallmark can help.
I remember when my Mom used to sneak a card into our lunch every so often and the first day of School. It sure would be a great opportunity to give us a little pick me up. My mom would have loved having these cards available to her then. These cards are bright colors and kid friendly. I love how colorful they are and they start at only $1.99. Go ahead, grab a few and make your little ones first day, too.
Besides cool kids oriented cards, hallmark also has a new line called "Lunch Notes for Kids".
I know my son isn't quite reading just yet, but I am going to send some of these to my nieces and nephews, I think that they are so awesome!
These Notes are adorable with sayings like "You ROCK!!! I just wanted to mention it. Love, Your #1 groupie" or I've been thinking it over, and I've concluded that on the coolness scale, you're off the charts"…. they are adorable and can be given to anyone from anyone, just to show someone you care and hopefully make their day a little bit brighter. There are 50 LunchBox Notes per pack and it retails for about $6.95.
Hallmark defiantly has something for everyone, so this cute
Recordable Storybook
is just AWESOME. Have you seen these? They come in many stories from "All the Ways I Love you" to Disney "What makes a princess" or "Lightning McQueen and his winning Team'. There are too many stories to count; I want to collect them all!!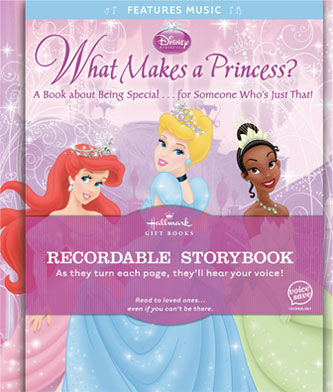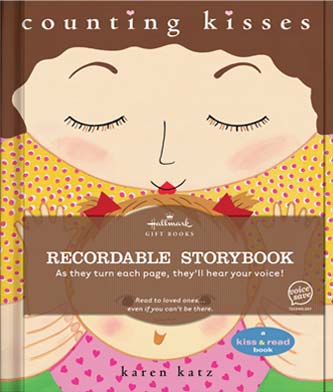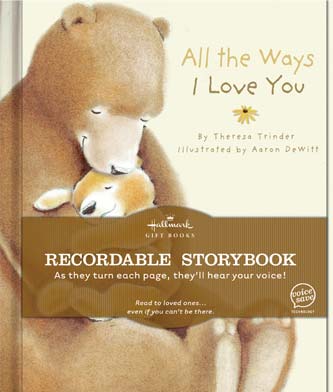 You can record the story in your own voice and your little one can play it back as many times as they like; no more ONE MORE STORY at night, the book will do the reading for you. Of course, you can still sit and cuddle with your little one through all the books, but you read it once and the book plays it back as many times as your little one likes. I love that the recording will stay forever, even if the batteries run out. These recordable Storybooks retail for $29.99 and can be purchased through your favorite Hallmark Store. My Mom was so excited that I asked her to do the recording for me the next time that she is down. That way Mimi can read Kaden his book whenever he wants!
For more information about all the cool products that Hallmark has to offer, be sure to check them out on the
web
, follow on
Facebook
.
Hallmark has some wonderful products and I'm honored that Hallmark choose me to tell you about their new and cool products for your Tween, Teen and Toddler.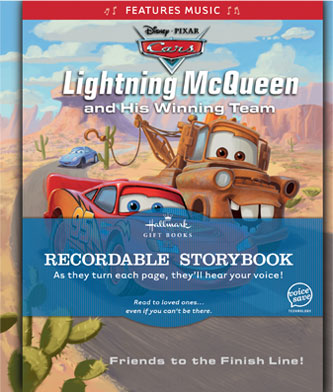 One recordable Story Book

a pack of Lunch Notes

Hallmark's Kids Collection three-card pack
Be sure to enter our Giveaway below. A HUGE Thanks to hallmark for sponsoring this amazing Back to School prize pack.